Description du produit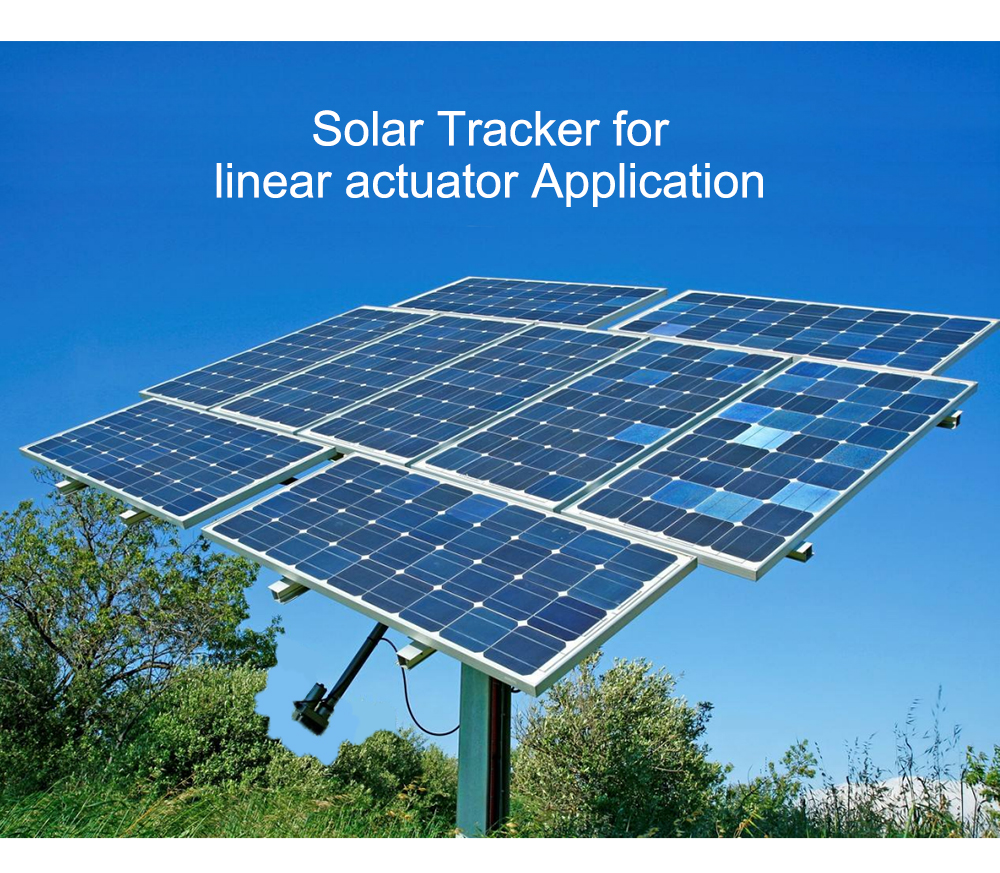 Linear Actuators for Solar Tracker System, Heavy Duty Sun Tracker Actuator
TOMUU U10-1f series Linear Actuator, which is by far the most powerful actuator we have ever manufactured, by advantage it's big power, compact size, excellent performance and long life feature, this Sun Tracker Electric Actuator can adjust the angle of the PV panel to face the sun East to West, it will help to increase the amount of power by 30%-50%. It can provide full load forces as high as 20,000N(4000lbs)in push & pull, this Big Force Actuator is meant for applications where big force is required and the space is confined, they are commonly used in robotics, hobby automation, solar tracking system, industrial and manufacturing automation and more.
Specification
Voltage:12/24/36/48 VDC
Max. Load: 20,000N

Min. Retracted Length: 290mm+S
No- Load Speed: 2.7 ~ 10mm/s
Full-Load Speed: 2 ~ 6.0mm/s

Duty Cycle: 10%
Protection Class: IP65

Noise Level: ≤65dB

Ambient Temperature: -25℃ ~ +65℃
Pls kindly note that the above price we given just is a reference price, the price depends on different strokes and quantity, pls contact for relative quotation. If you not sure what kind of actuator you need, just inform us the following details, we will be happy to give you a best suggestion and price.
1. Voltage 2.Stroke 3.Load 4.Speed 5.What is the application 6.Other special requirements
Sample with existing mold: Sample is free, but the freight cost should be paid by customers, sample will be ready for delivery in 3~5 working days, you can use your own Express account or prepay us.
Customized sample: We will have to charge the customized sample according to the quantity and design complexity, sample usually need 2~3 weeks lead time.
We promise that you get what you pay for. All products produced and sold by TOMUU are covered by our comprehensive 3 year warranty againest defect or flaw. If we sell you a product pass, we will replace it free of charge. However, the product has to only have been used within its rated parameters and environment conditions.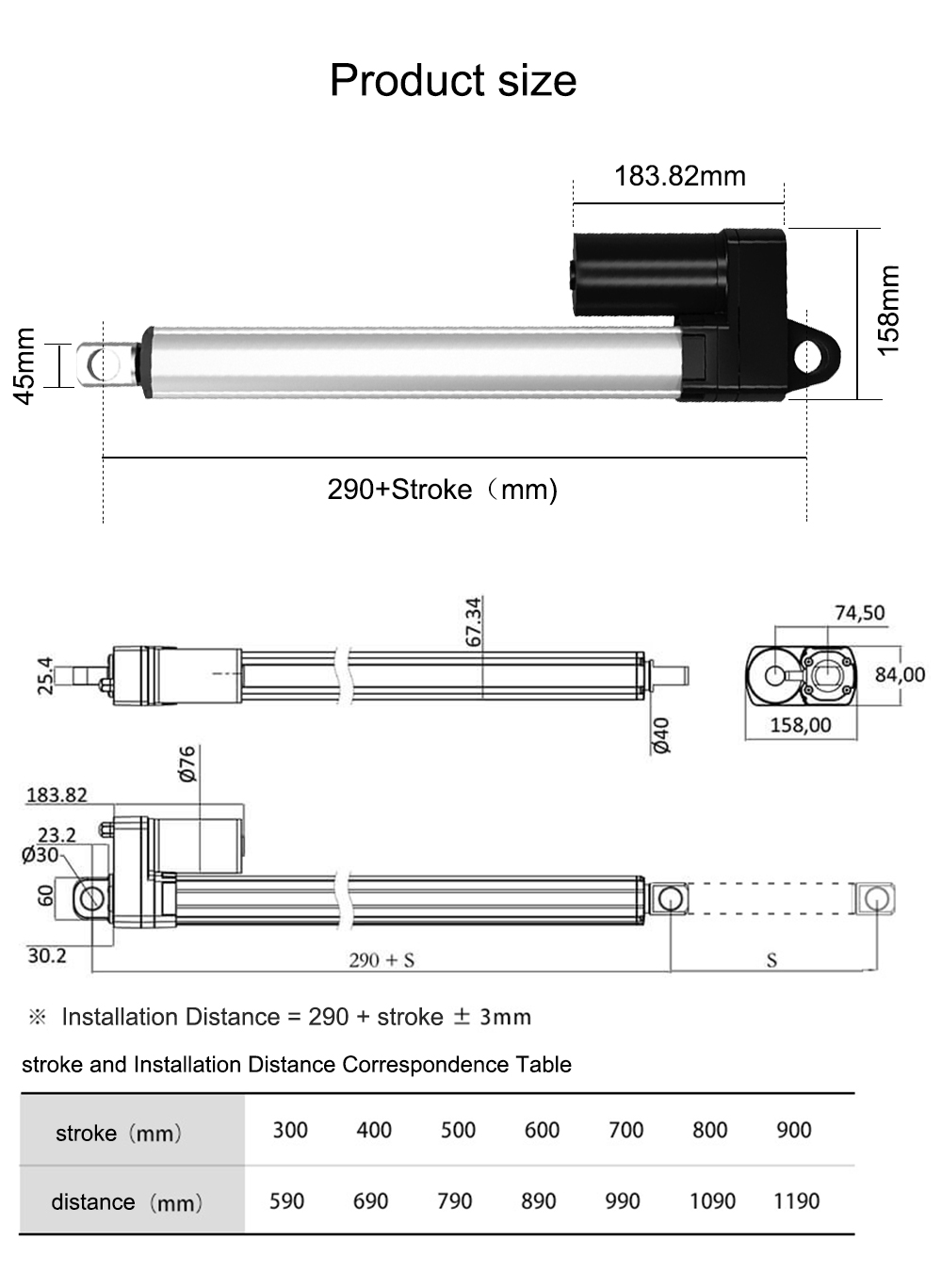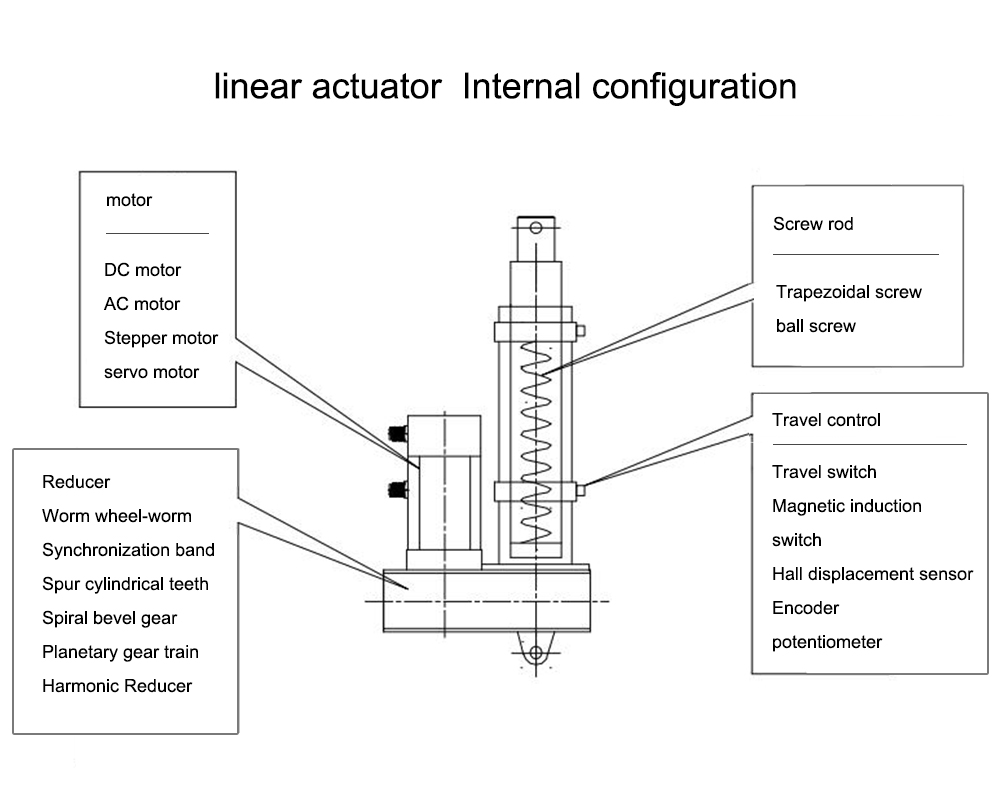 Standard Parameters
( Note: the current @ 12V is as roughly 2 times as that@ 24V )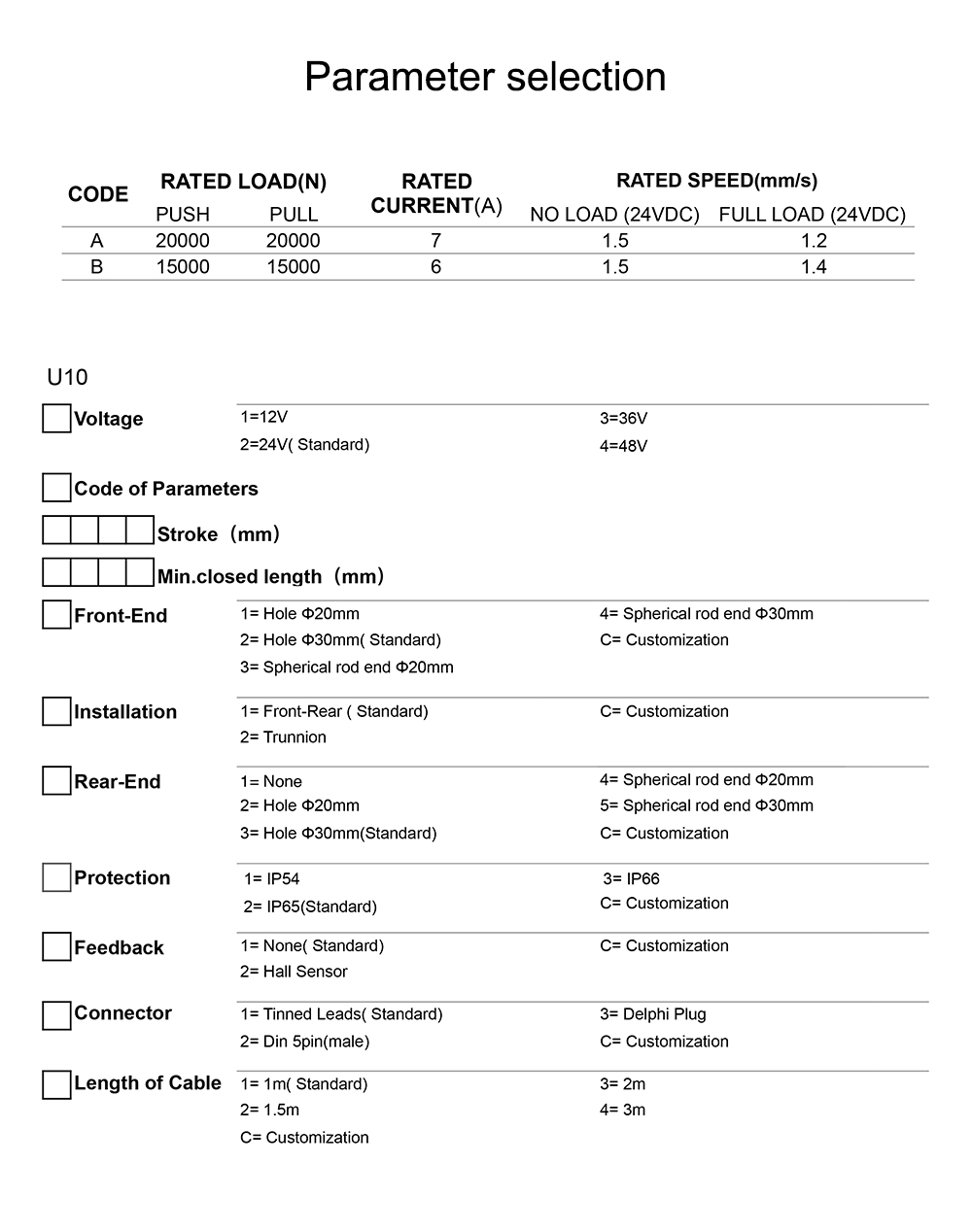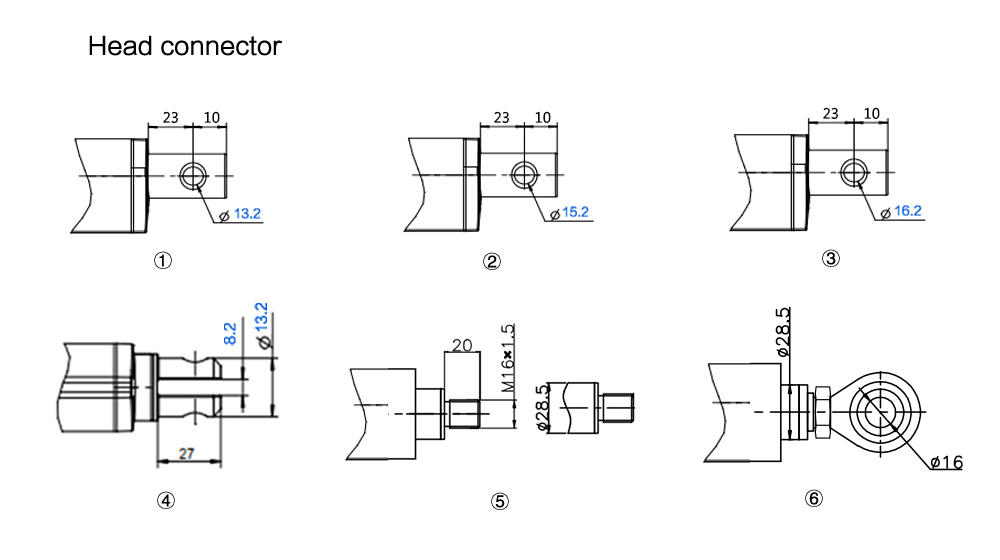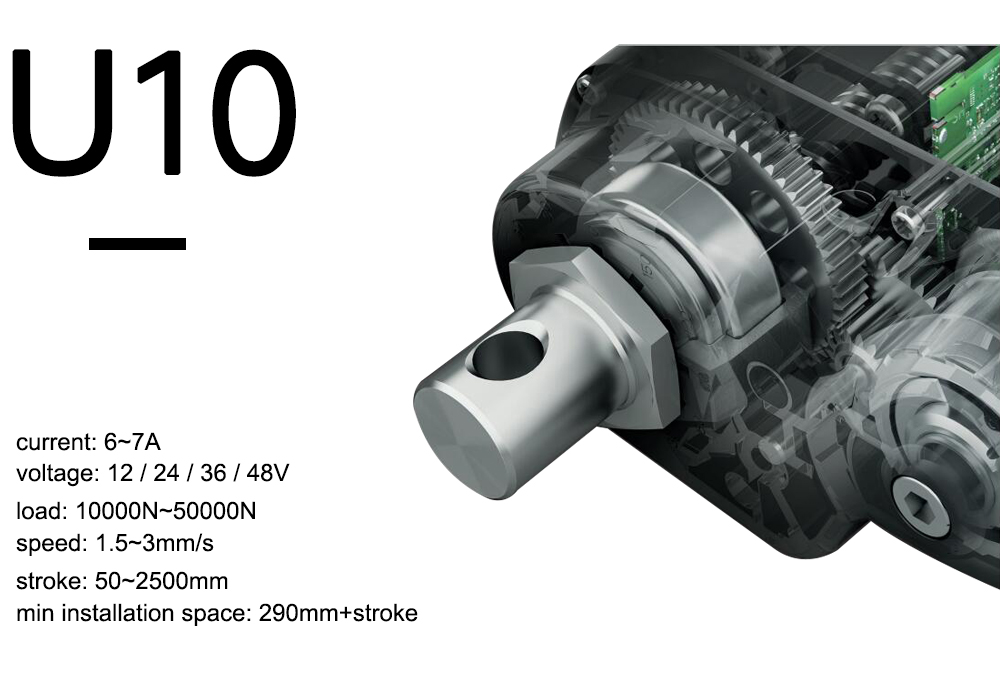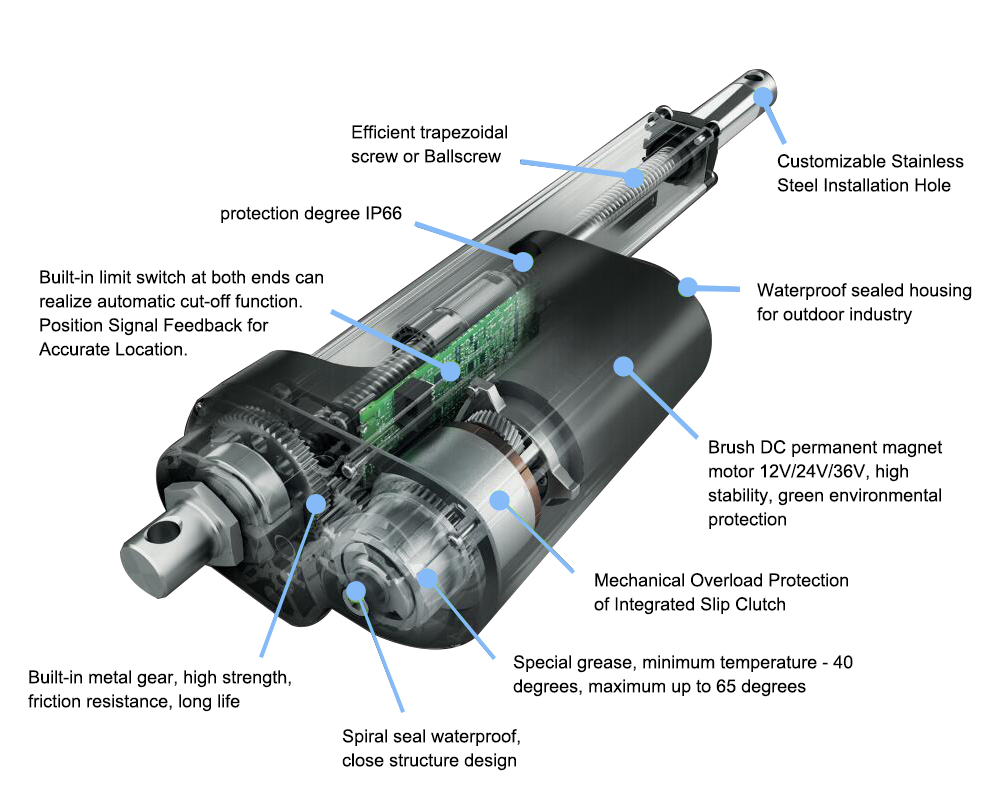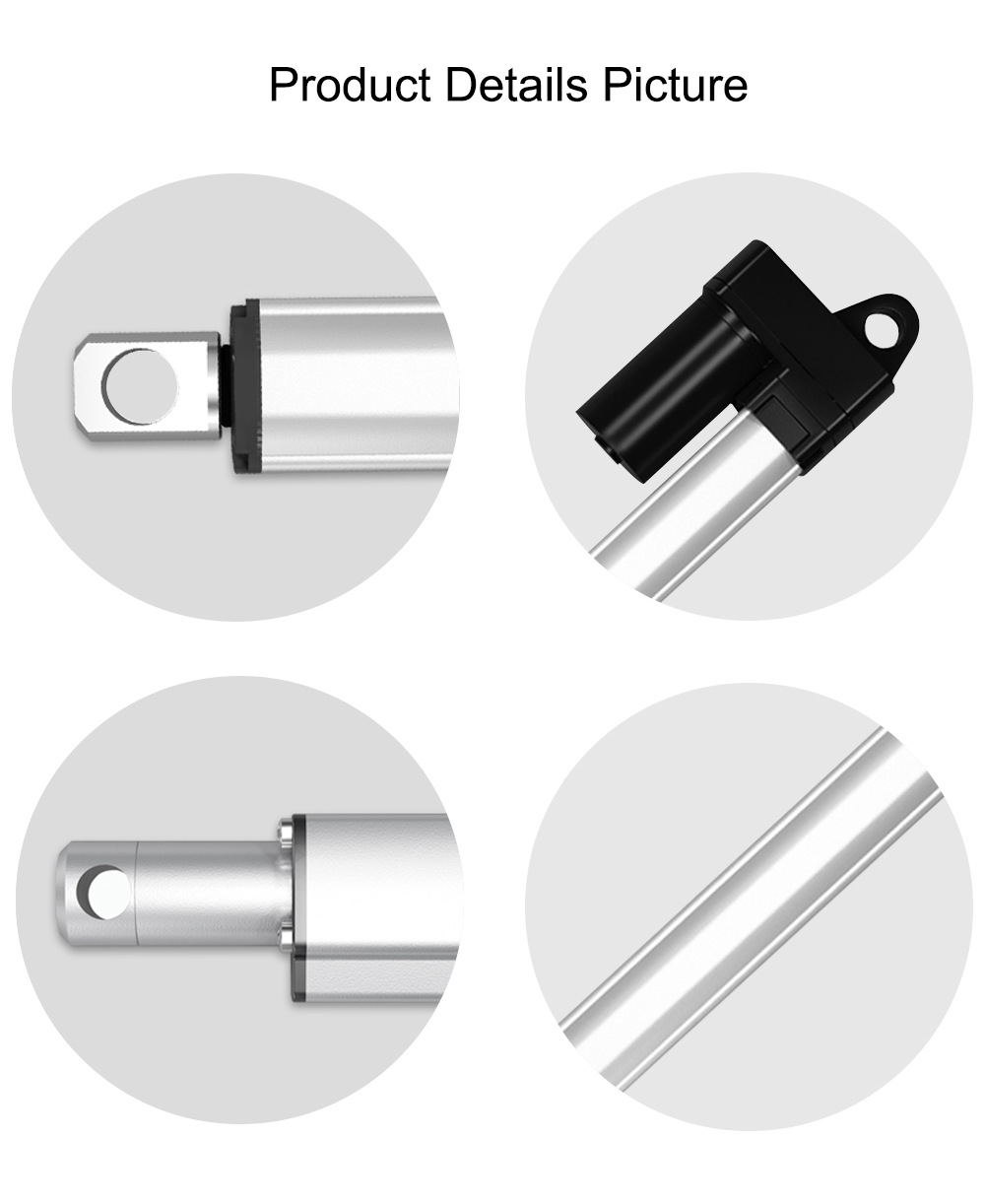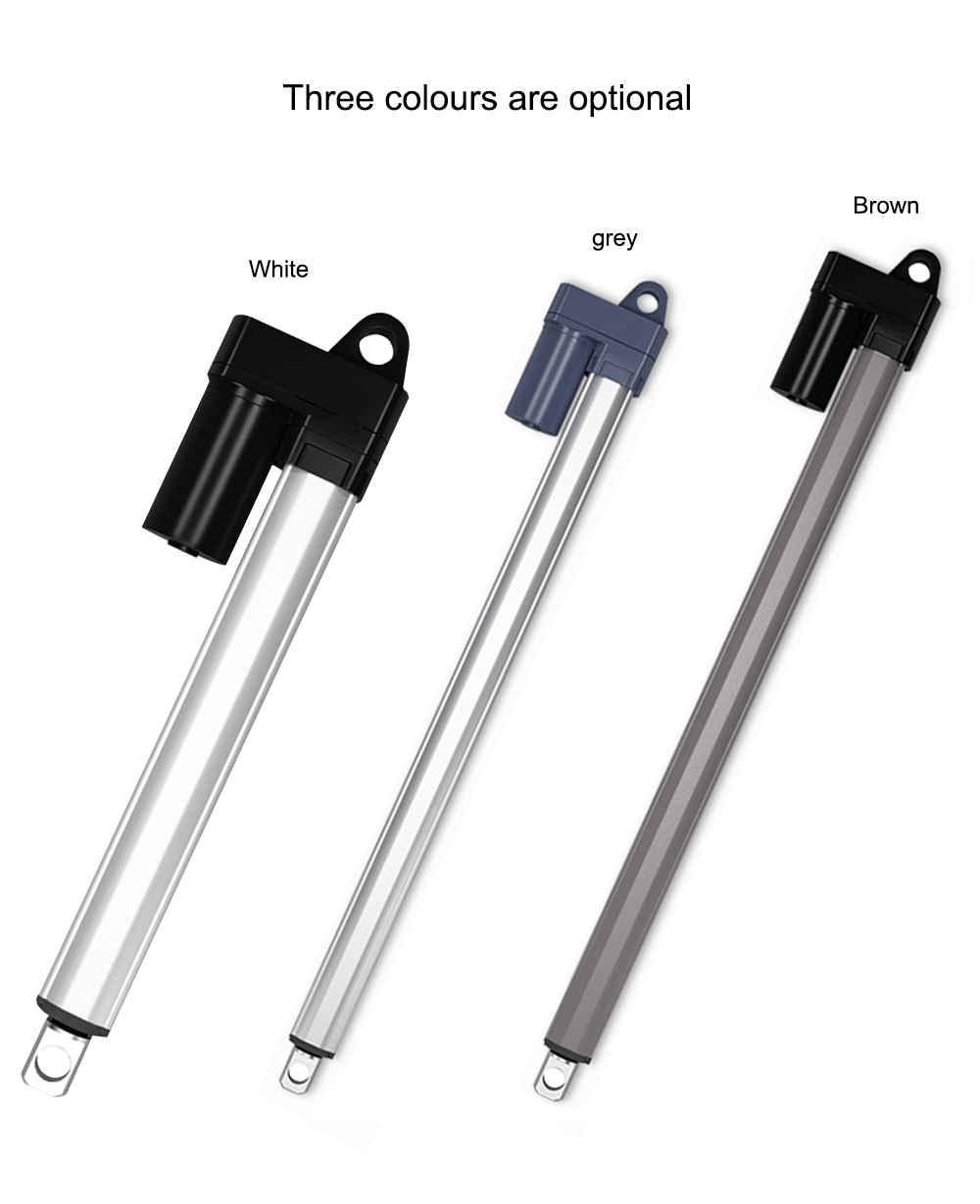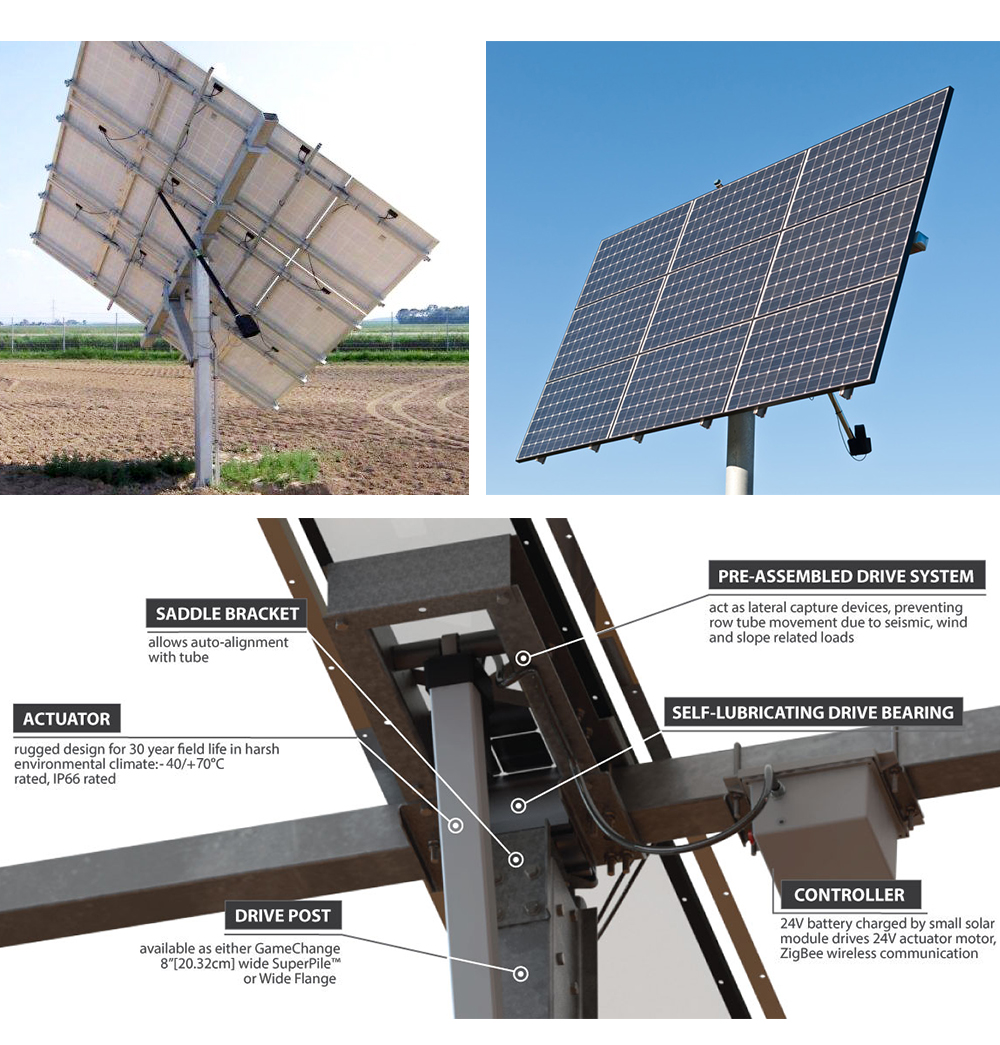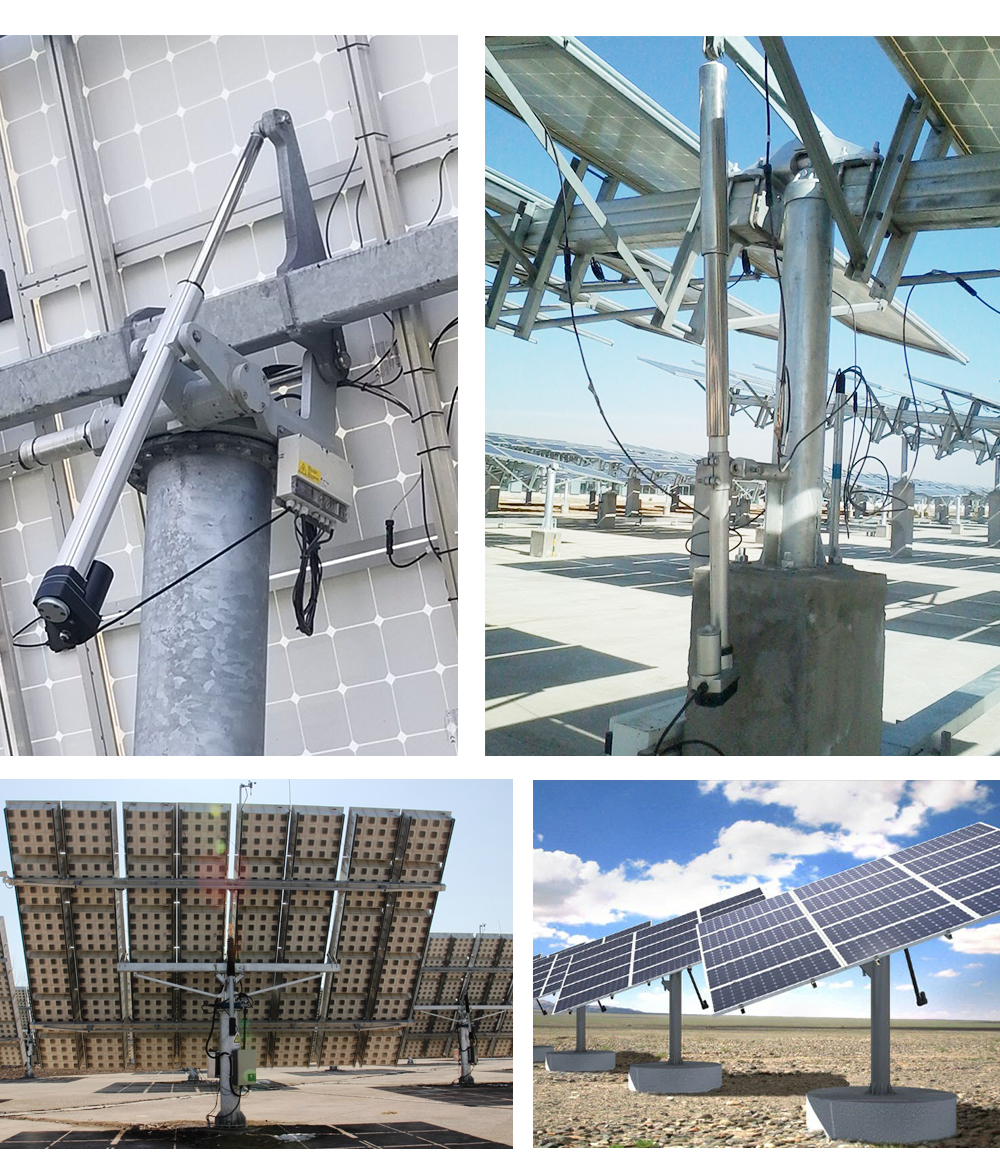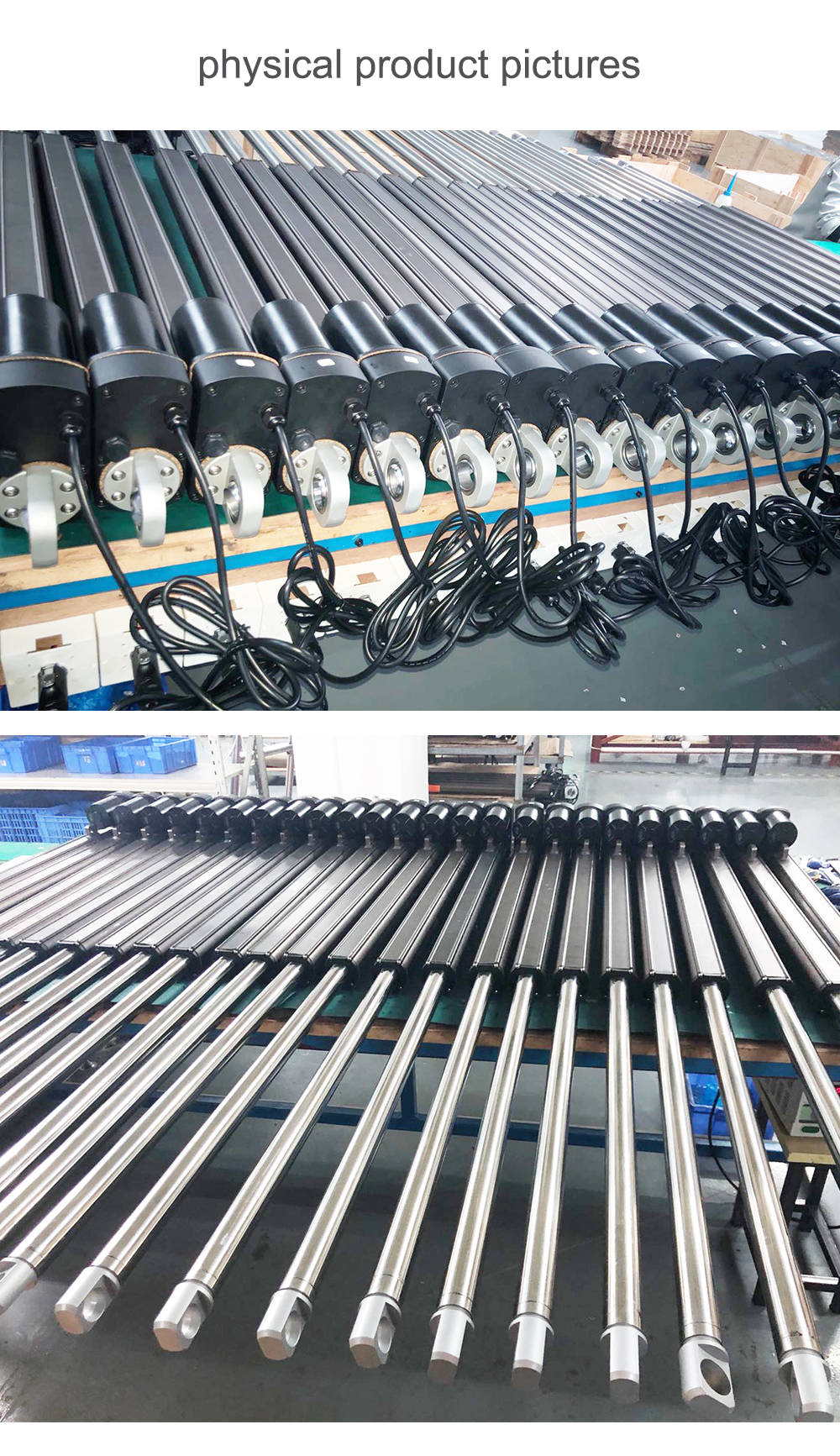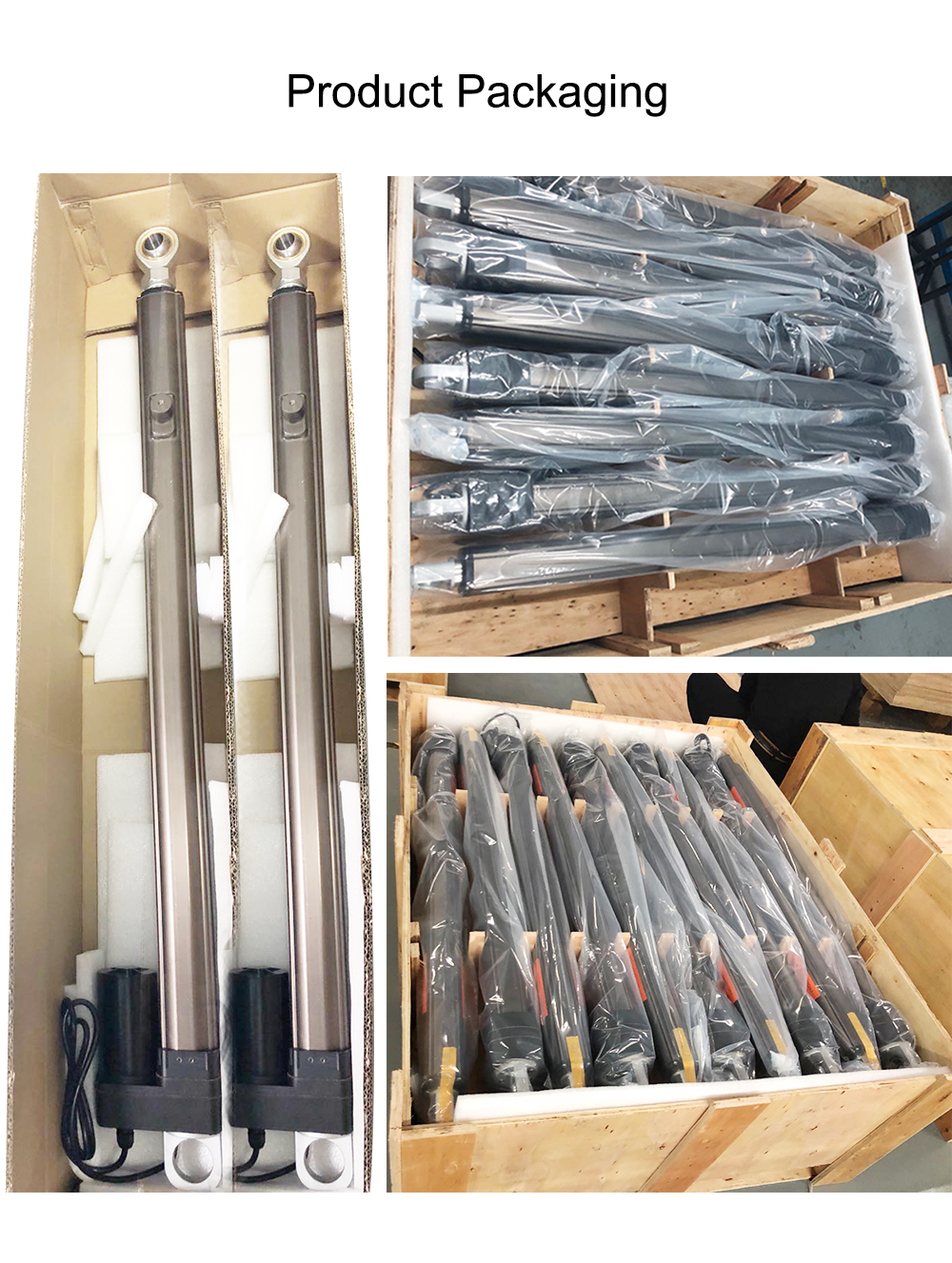 TOMUU linear actuator is widely used in solar tracking, industrial equipment, agriculture, furniture and medical equipment. In any case Our products can be used in load lifting,
push-pull, rotation or positioning situations as long as you can think of them. For example:

1.solar tracking actuator,solar tracking machine screw jack actuators,eco-worthy heavy duty 330lbs solar tracker linear actuator

2. Industrial equipment: industrial linear actuator used for conveyor belt, height adjustable lifting platform, often used for distribution, cutting, packaging and other machines.

3. Medical & Furniture: Medical Bed, Elevator Bed, Electric Sofa, Recliner and Sofa Linear Actuator, Adjustable desk, Window Opener

4. Off-highway vehicles: Heavy duty industry linear actuator are widely used in agriculture, construction, mining, highway engineering and railway equipment, and they
are used for control.Seats, doors, covers, packers, valves and other equipment.

5. Agriculture and animal husbandry: Agricultural Linear Actuator can be used for automatic ventilation equipment, lawn mowers, golf carts, horticultural tractors, cleaning
machines, etc.

6. Marine applications: Mini compact linear actuator can be used on ships for seats, hatches, fire doors, life-saving equipment, valves, etc.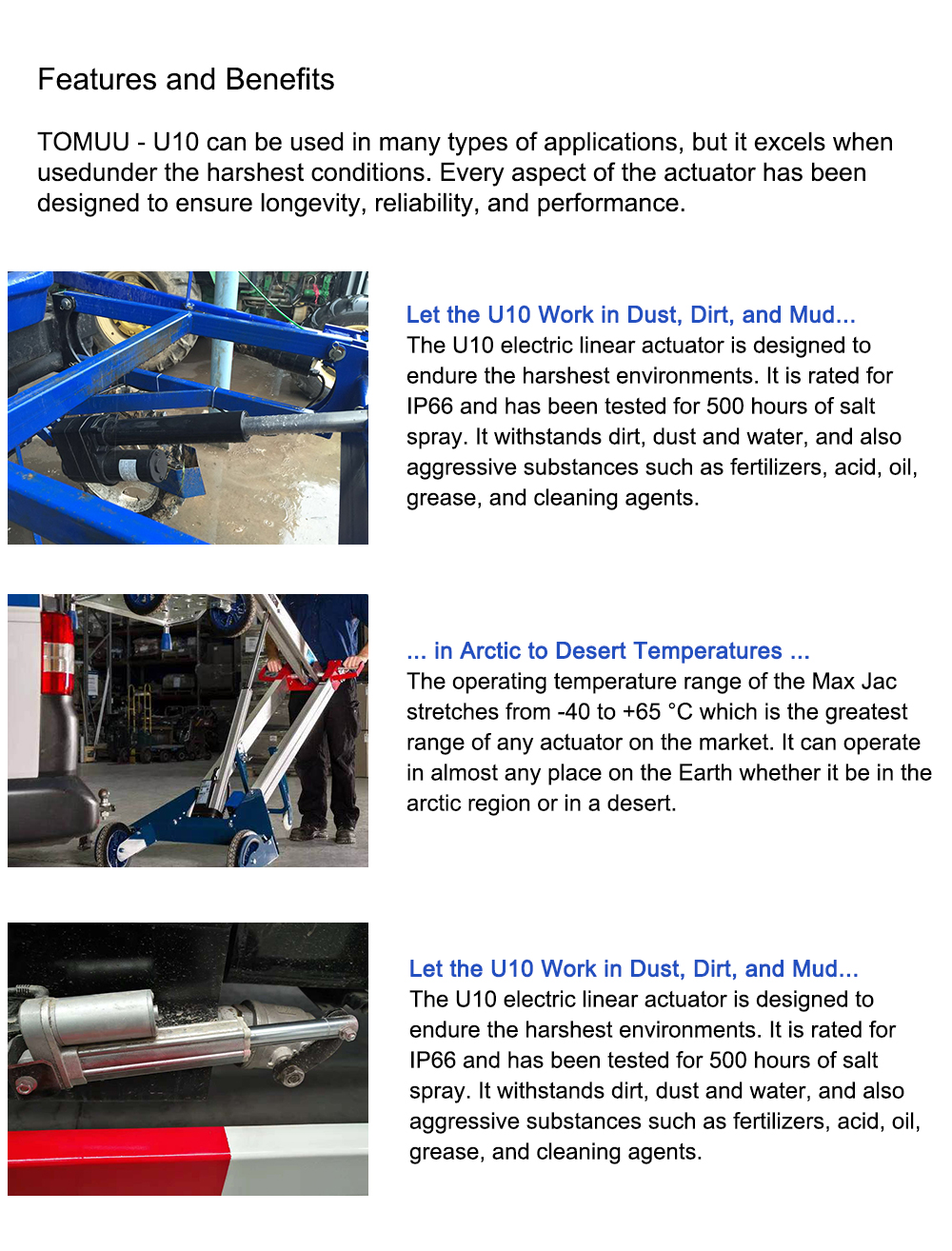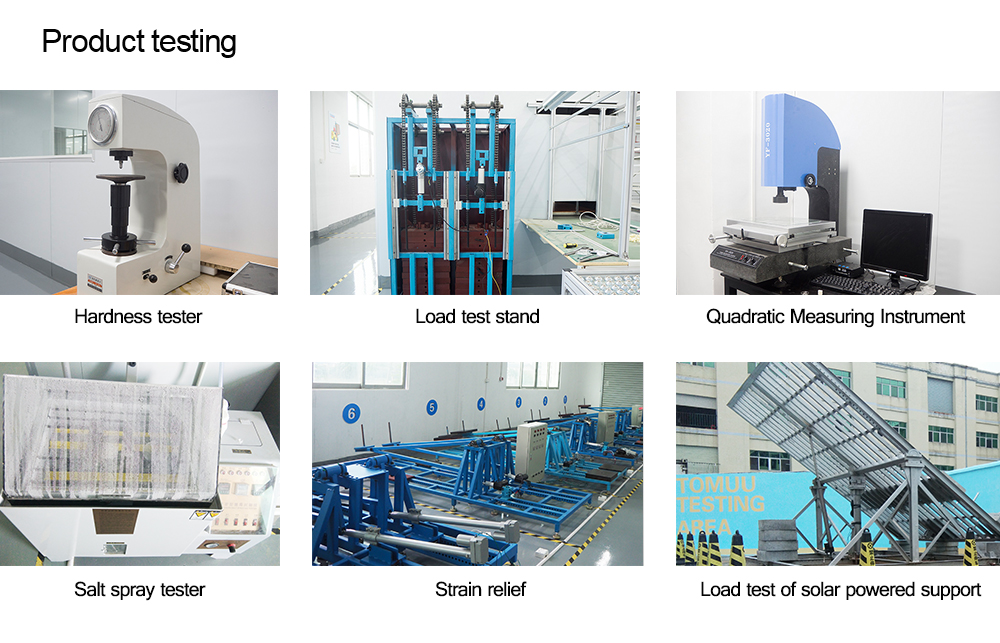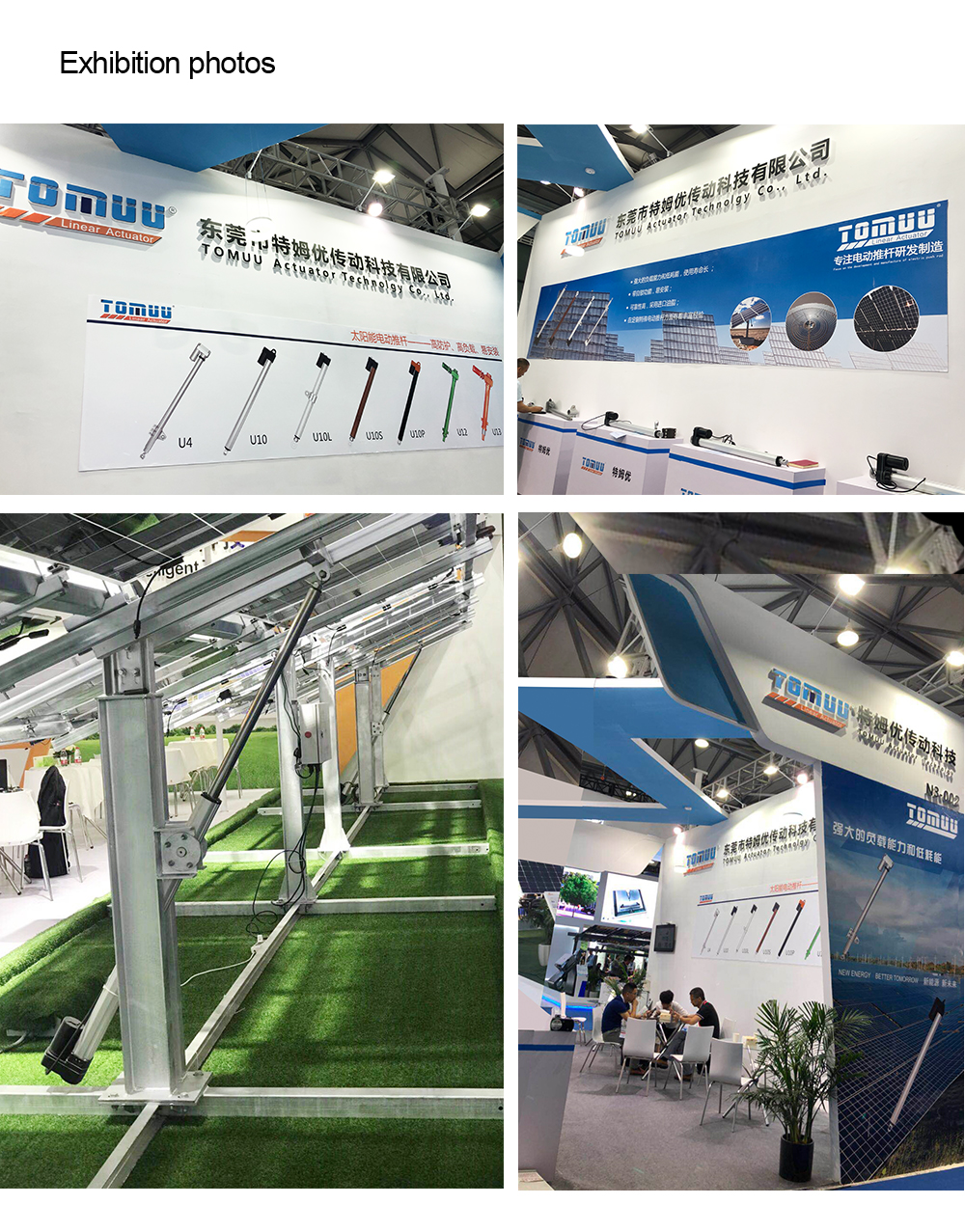 Product Characteristics, Advantages and Applications
TOMUU electric linear actuator has many advantages and is very suitable for replacing pneumatic cylinder.
High-speed.Long life.High load cycle.Resistance to harsh environments.
Typical applications include alternative food processing, packaging, handling and pneumatic cylinders in various vehicles, construction machinery and agricultural machinery.

TOMUU electric linear actuator is an ideal choice for harsh working conditions and any situations requiring long life and low failure. It is designed to meet the following application requirements:
High load cycle.High accuracy.Waterproof.Corrosive chemicals.
It can be used to control sand/salt/fertilizer sprayers, hatches, doors and throttle valves. It is an ideal choice for vehicles in the following fields:
- Agricultural machinery.Road maintenance
- Architectural Engineering.Military
In addition, it is resistant to water, salt and chemicals, and has a wide operating temperature range. It is also very suitable for yachts, ships and drilling platforms. Other applications include:
- Food industry.Trains and trams.Mining equipment

TOMUU actuators are ideal for harsh applications with the following advantages:
The fastest movement in similar products
Vibration and shock resistance
Wide operating temperature range
* Can work at 100% load cycle
Long service life, complete maintenance-free

TOMUU linear actuator provides two position feedback options in standard housing without affecting shape size:
Analog position output signal
Digital encoder output
Both of these non-contact position sensors can ensure that the lifetime of the position feedback device is not less than the lifetime of the actuator itself, so the signal will not be distorted with the wear of the device, so there is no need to re-calibrate the system.


Users can choose two types of electric push rods:T-type lead screw and ball screw
each of which has its unique advantages. T-type lead screw has self-locking function, and will not reverse drive when power is cut off. Ball screw type has faster movement speed and larger load, and can work in a higher load cycle.

Compared with pneumatic cylinder, electric linear actuator:
Easier to install
More control options
Low energy consumption.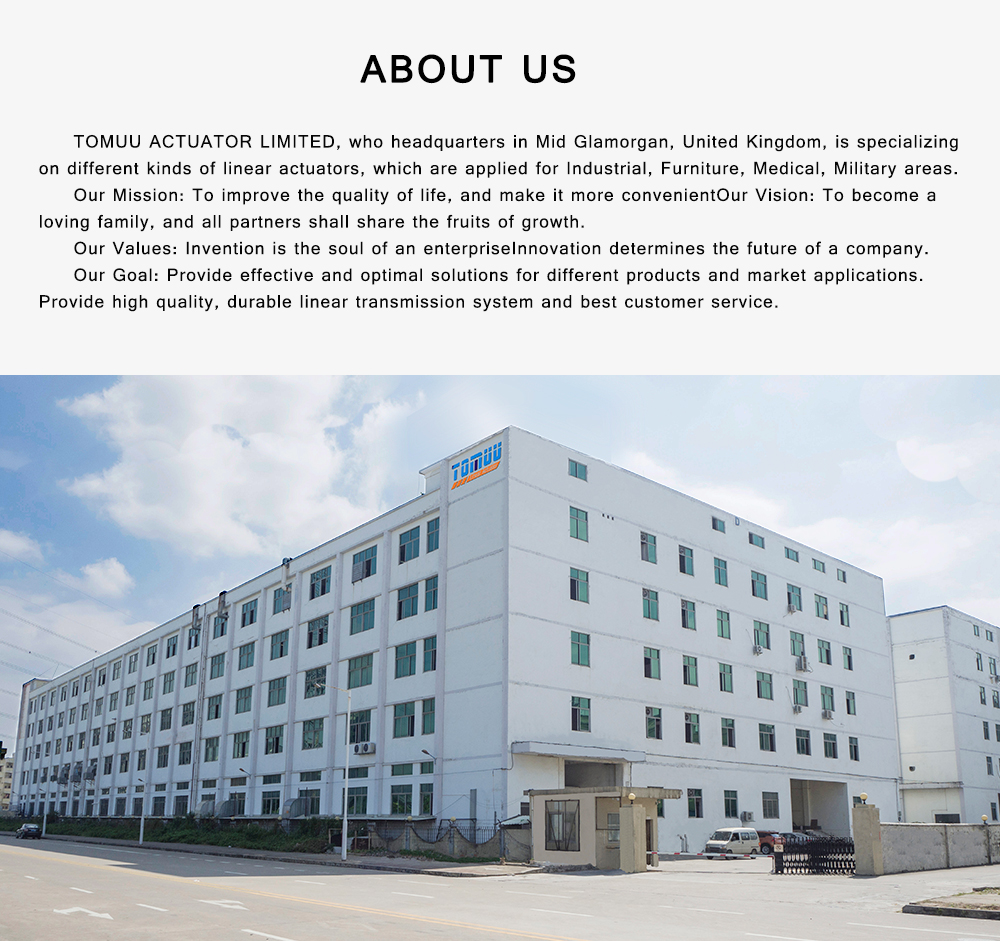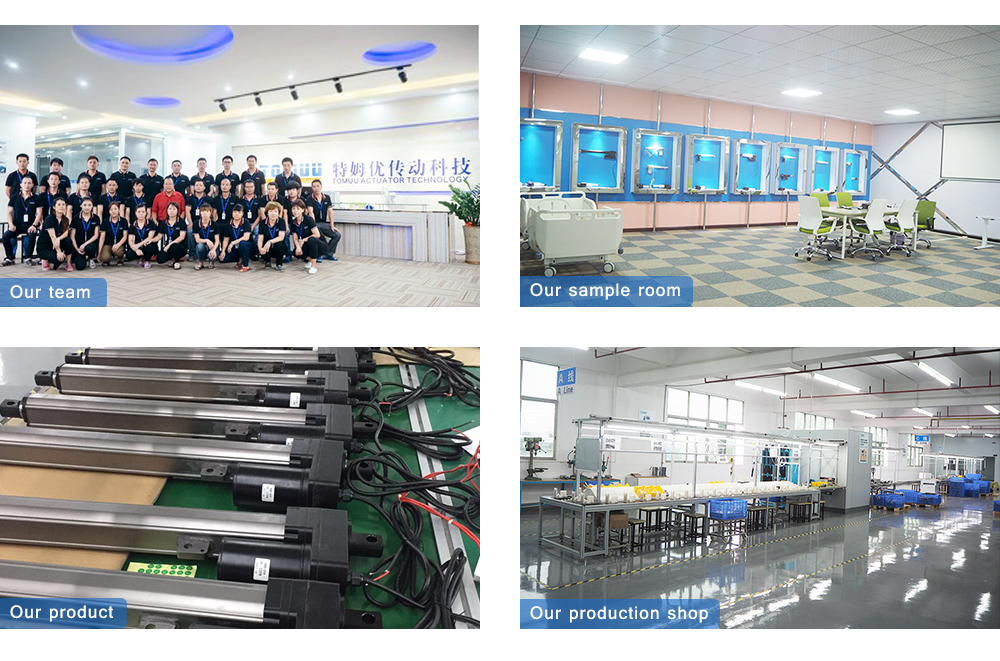 TOMUU (DONGGUAN) ACTUATOR TECHNOLOGY CO., LTD.
Siège social de TOMUU ACTUATOR LIMITED à Mid Glamorgan, Pays de Galles, Royaume-Uni.
En 2016, TOMUU a mis en place un partenariat, Dongguan TOMUU ACTUATOR TECHNOLOGY,
et l'a autorisé à produire et à vendre les produits brevetés de TOMUU.
TOMUU s'est toujours consacrée à améliorer la vie humaine. TOMUU a unique
Idée de développement, de fabrication et de culture d'entreprise, qui a été appliquée à
Mobilier, soins médicaux, équipement industriel et maison intelligente.
TOMUU se concentre sur le développement et la fabrication de systèmes d'actionneurs de haute qualité, et
Offre une solution fiable pour les applications non standard et nouvelles.
Nos avantages
Notre équipe principale a près de 20 ans d'expérience dans l'actionneur
Un service de personnalisation approfondie est pris en charge
Gestion de la chaîne d'approvisionnement JIT HUB
Notre vision
Être un pionnier de l'invention et de l'innovation
Nos valeurs
La concentration est la clé de la profession. Les gens sont le fondement de l'entreprise.
Notre mission
Pour améliorer la qualité de vie et la rendre plus pratique
Nom de la compagnie: TOMUU (DONGGUAN) ACTUATOR TECHNOLOGY CO., LTD.
représentant: Donny Zhong
Produit / Service: Actionneurs linéaires électriques , Actionneurs Solar Tracker , Actionneurs linéaires personnalisés , Systèmes de levage , Systèmes de mouvement linéaire , Actionneurs médicaux
Capital: 2,000,000RMB
Année d'Etablissement: 2015
Volume total annuel des ventes (en millions de US $): US$10 Million - US$50 Million
Pourcentage des exportations: 41% - 50%
Total volume d'achat annuel (en millions de US $): Below US$1 Million
Nombre de Lignes de Production: 8
NombrNombre du Personnel de R&e du Personnel de R&D: 11 -20 People
Nombre du Personnel de QC: 21 -30 People
Service d'OEM fourni: yes
Superficie de l'Usine (mètre carré): 3,000-5,000 square meters
Adresse de l'Usine: Shengyao Industrial Park, Shipai Town, Dongguan, China. 523345
Personne À Contacter: Mr. Henry Liu
Numéro De Téléphone: 86-0769-81818175